Rug Cleaning Services in Boca Raton
UCM Carpet Cleaning Boca Raton knows that area, oriental, and other fine rugs can be an expensive investment in your home or even a valued inheritance you care a great deal for. Rest assured, we will take care of your precious possession, treat it in a delicate and professional way, giving it the protection it needs to last for a lifetime and even for generations to come.
Most of our methods are similar to our carpet cleaning procedures.
Our expert rug cleaners are qualified to care for most rug types including:
area rugs
oriental rugs (like Persian rugs)
antique rugs
contemporary rugs
wool rugs
sheepskin rugs
cotton rugs
synthetic rugs
silk rugs, etc.
When treating your rug we take under consideration important factors such as age, fabric and condition so that we can determine its specific care. Using the designed equipment for your rug type we ensure your rug will get the most thorough and effective, yet gentle, cleaning.
Rug Cleaning, Do-It-Yourself?
Although many rug cleaning machines can be purchased or rented, the dangers of performing these methods on your own involve using too much detergent or water. We agree that compared to the cost and hassle of buying a domestic machine, and then storing it between uses, commercial cleaning is cost-effective.
Free Pickup and Delivery
UCM Carpet Cleaning Boca Raton offers you the option to choose where you prefer our expert rug cleaners to clean your rug. Our professional rug cleaning service can be performed at your home / office or at our plant using top notch machines. No matter which way you choose, our rug cleaners team will provide you with our top service, tender, love and care.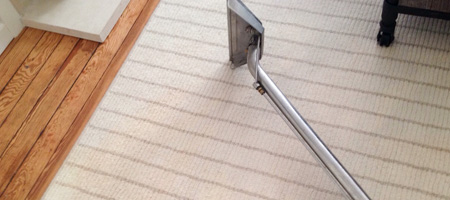 On Site Rug Cleaning (at Your Home / Office)
On site rug cleaning - for your convenience we can perform a quality rug cleaning service at your home or office.
Feel free to combine it with other services:
Off-Site Rug Cleaning (at Our Plant)
In plant rug cleaning - We offer a FREE of charge pickup and delivery service. Rug cleaning experts will pick up your rug, inspect it, perform the best quality treatment and deliver it to you looking brand new. You can be assured that your precious rugs will never leave our state of the art facility.
What is the Process of Our Off-Site Oriental Rug Cleaning?
In plant rug cleaning process includes:
Pre machine preparation.
Detailed inspection.
Professional vacuuming.
Delicate hand washing.
Delicate rinsing.
Once washed by hand, the rug is again washed through the rug washing machine which uses a high powered jet. After the washing process the rug is thoroughly rinsed using the equipment specially designed to rinse all detergents and remove all residues from the rug fibers. After the removal of soil is complete, you can be certain that all residues are removed from the rug's fibers. Finally, the rug's texture is restored.
Our qualified rug cleaners will help your rugs last for generations to come looking like they did when you first bought them. For details call 561-926-6688